Visit the Gallery of Shops for Downtown Adrian First Friday Fun!
Once a month the shops inside the gallery join other area businesses to bring the Downtown Adrian First Fridays. The themed festivities include music, parades, promotions, give away items and prizes. Take a stroll through the entire downtown Adrian, MI area by utilizing the free parking behind our 18,000 square foot building. For more event information, visit our Facebook page or follow us on Instagram.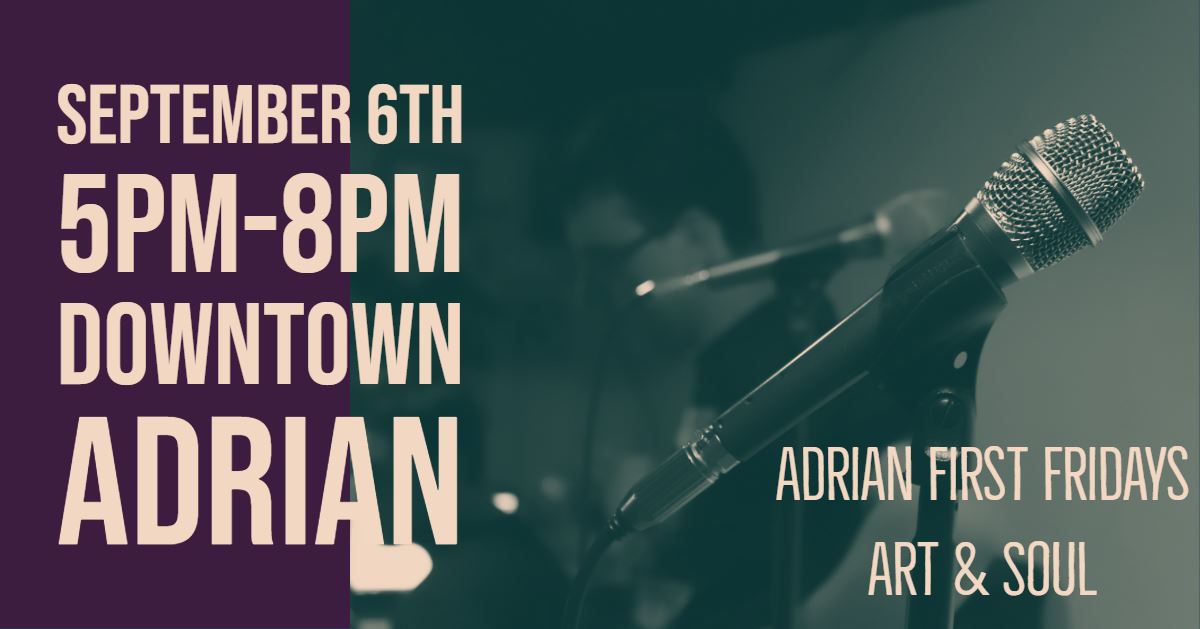 The September 6, 2019 Downtown Adrian Adrian First Fridays begins the month in celebration of art, leading up to the Artalicious festival on Saturday, September 21, 2019. 
The Gallery of Shops will not be hosting a game for the month of September. Remember, there are plenty of free downtown Adrian public parking spots that allow you to start your circle with Nova's, The Novelty Shoppe and more!
 Park early and enjoy a sweet treat from Downtown Dempsey's- Good Eats & Sweet Treats! 
Gallery of Shops Event Pics & Winners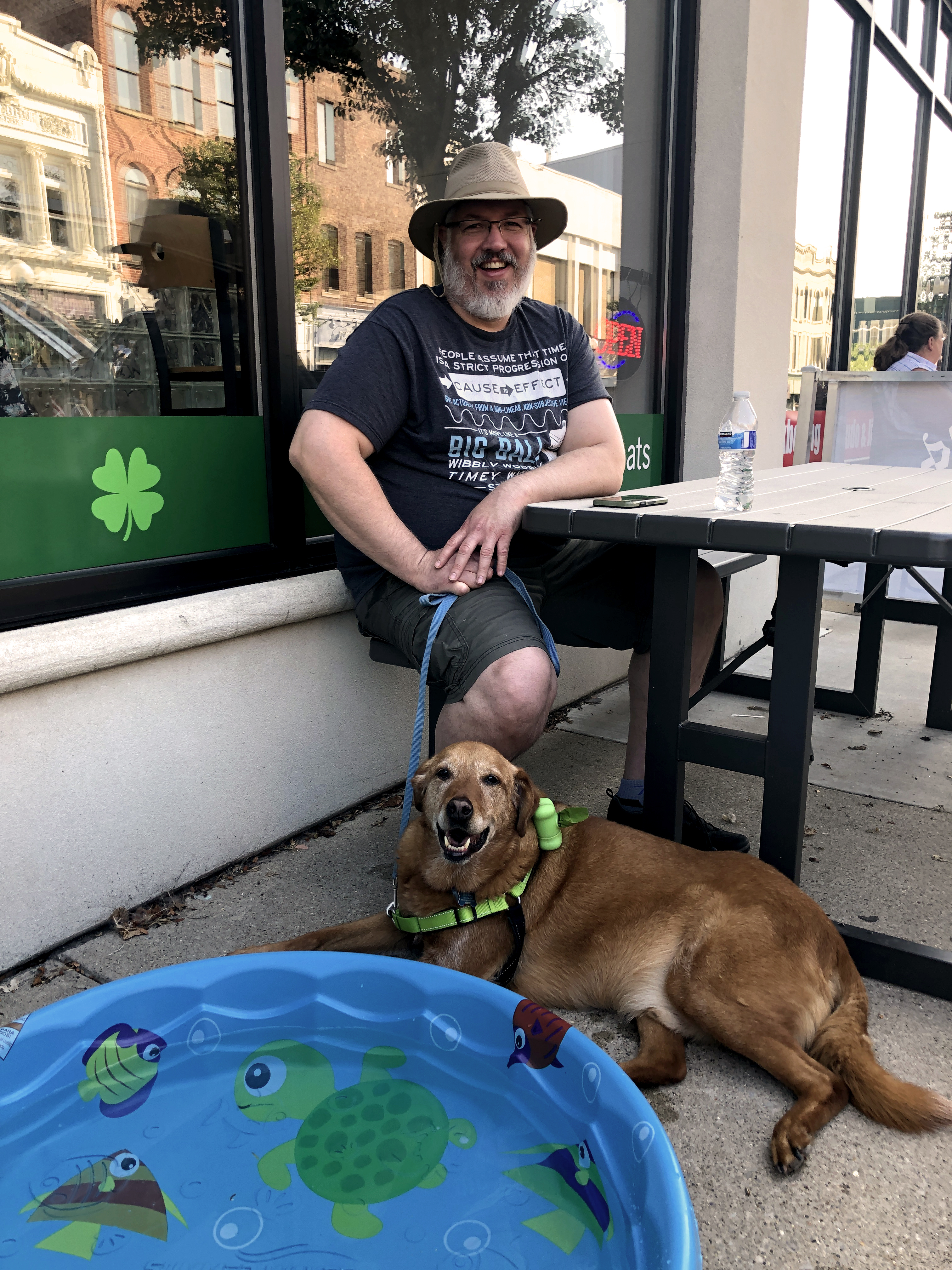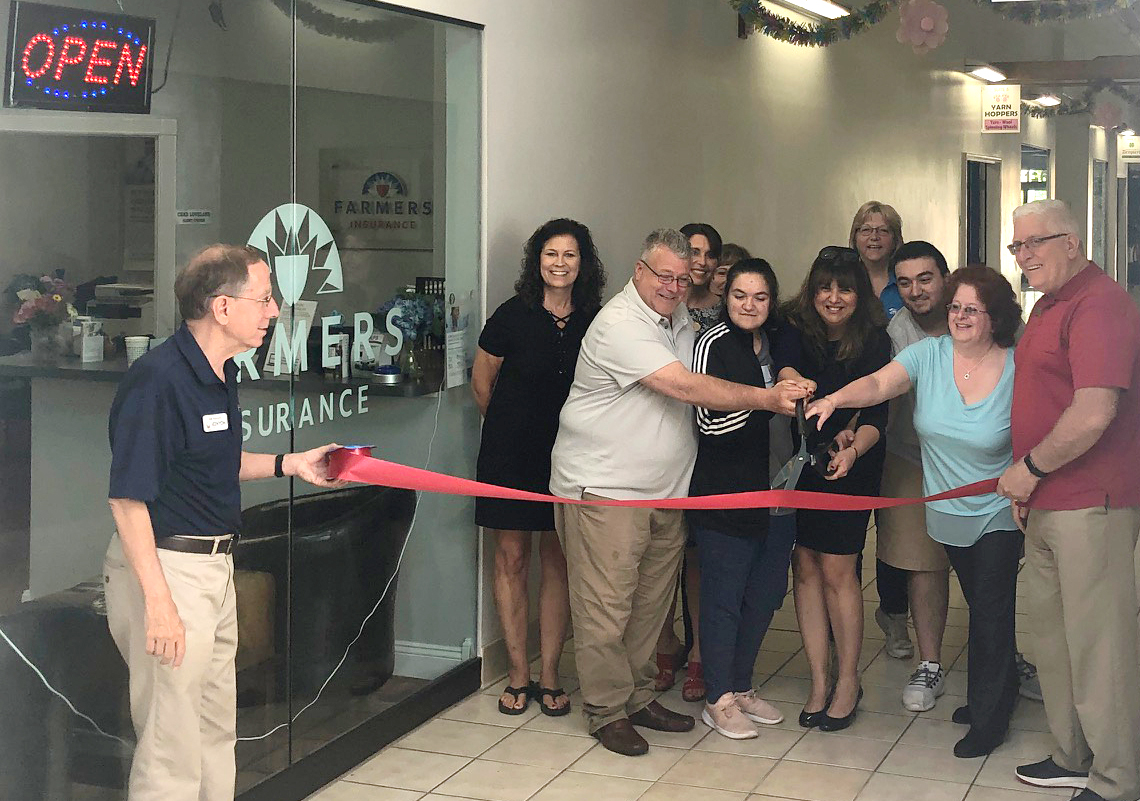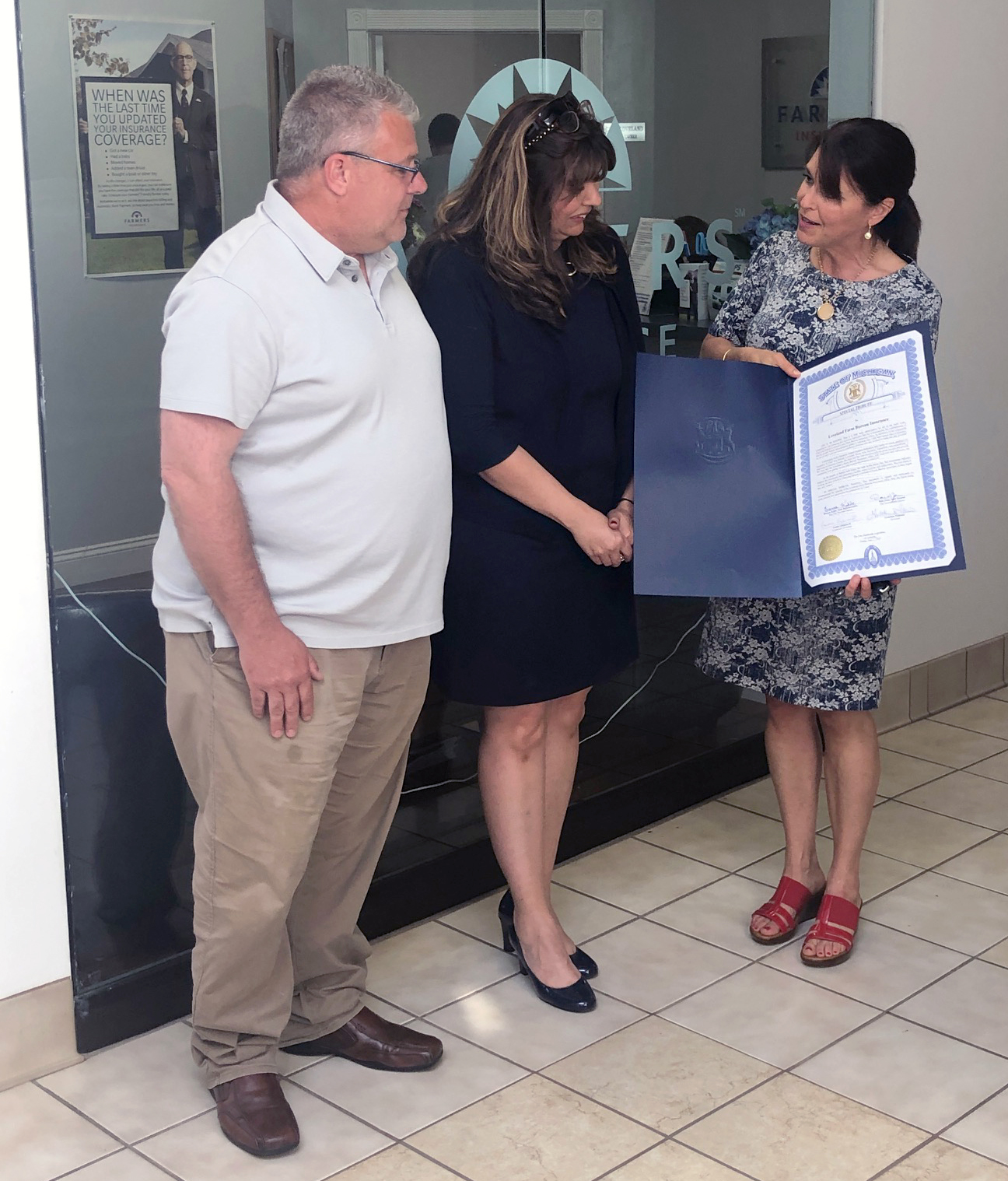 In June 2019, we welcomed Farmers Insurance Loveland Agency to the Gallery of Shops! We celebrated with the Adrian Chamber of Commerce with a ribbon cutting.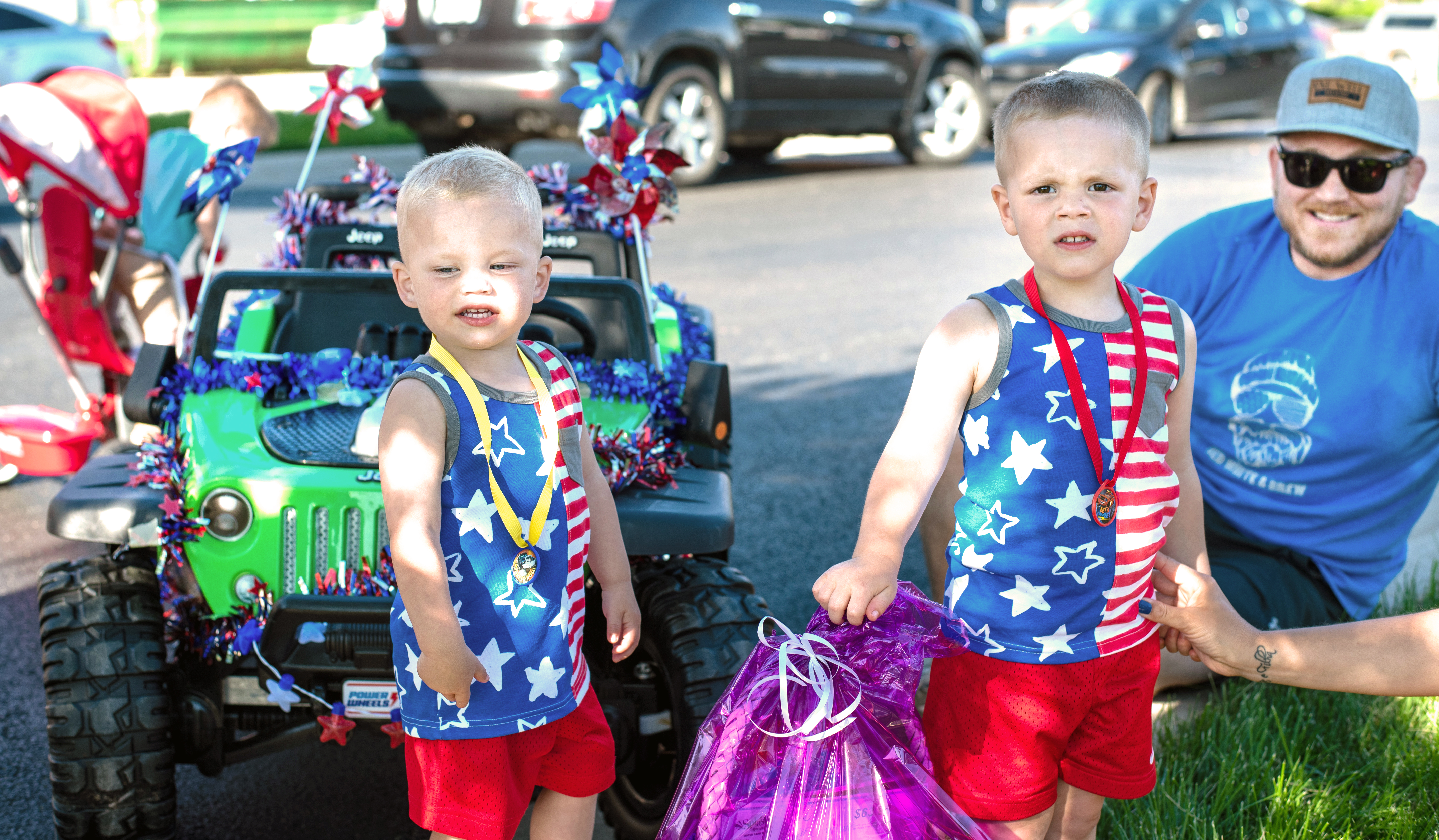 Kaine and Xander Waters took the grand prize of passes to Splash Universe with their America themed off-road Jeep Power Wheels. Their prize was presented by Vinny from My Cousin Vinny's Barber Shop. Each participant received a fun medal and bubbles to take home from the Gallery of Shops. For photos, visit the Gallery of Shops Facebook page!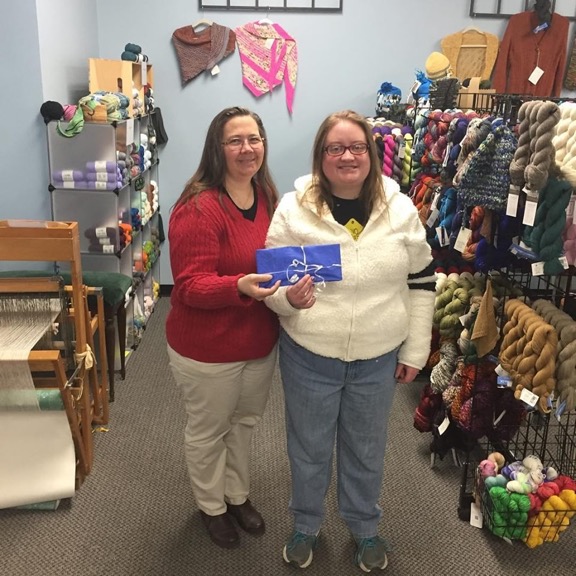 Yarn Hoppers hosted the May First Friday event to kick-off the month of movies with the Adrian International Film Festival. Emily, here with owner Christal, won tickets to the movies and a dinner to Downtown Dempsey's.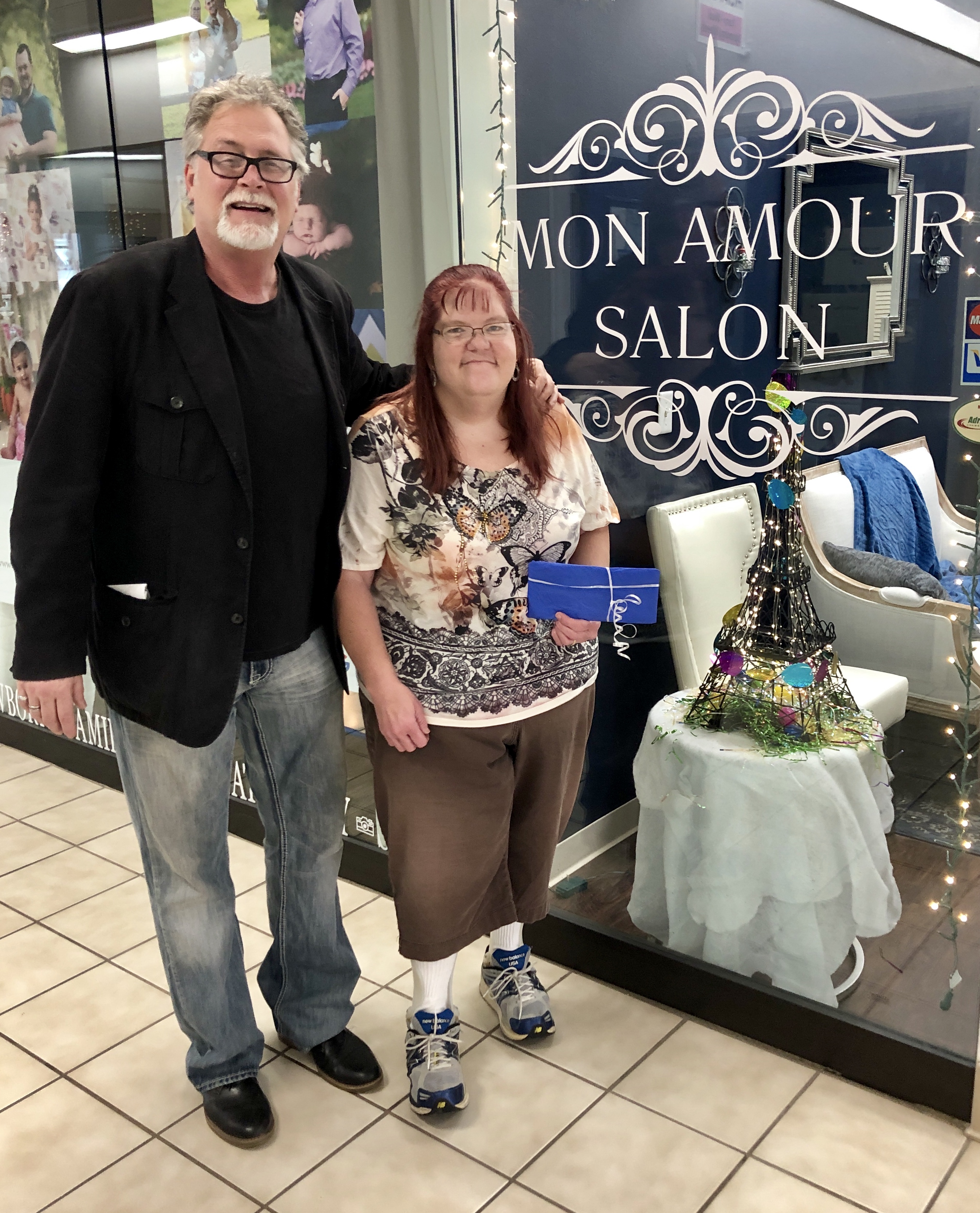 Steve, owner of Mon Amour Salon, hosted the April First Friday game. The theme was "Tap Into Spring"! The businesses had fun with maple syrup themed products, give-aways and ideas for shoppers. Congratulations to our winner of two passes to Splash Universe!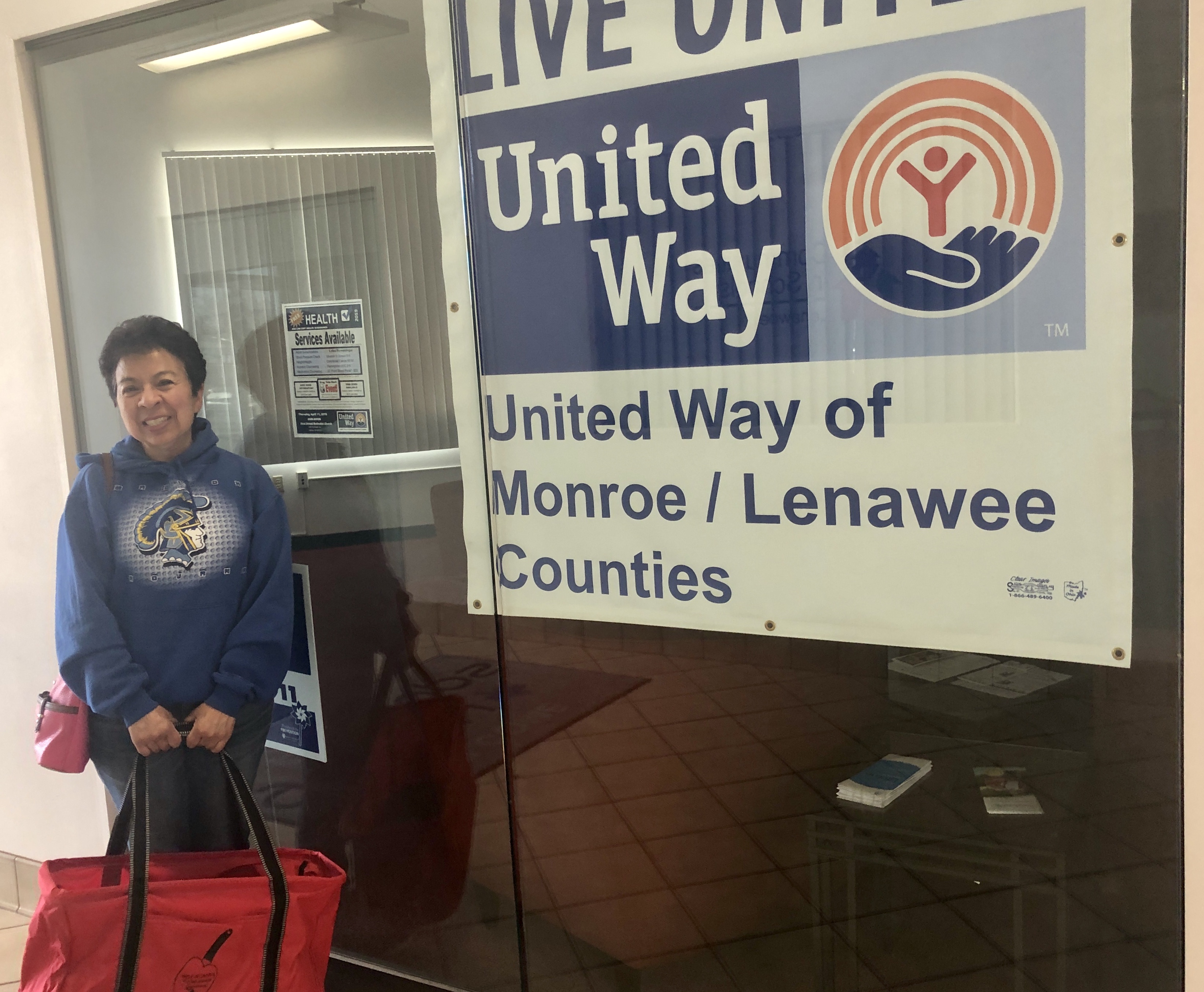 The Gallery of Shops held their first annual Women's Event on March 21st. There were speakers for domestic violence awareness, self-defense demos, self-health info and, of course, shopping deals and give-aways all night long. Here is a winner of one of the raffle baskets provided by United Way Monroe/ Lenawee Counties.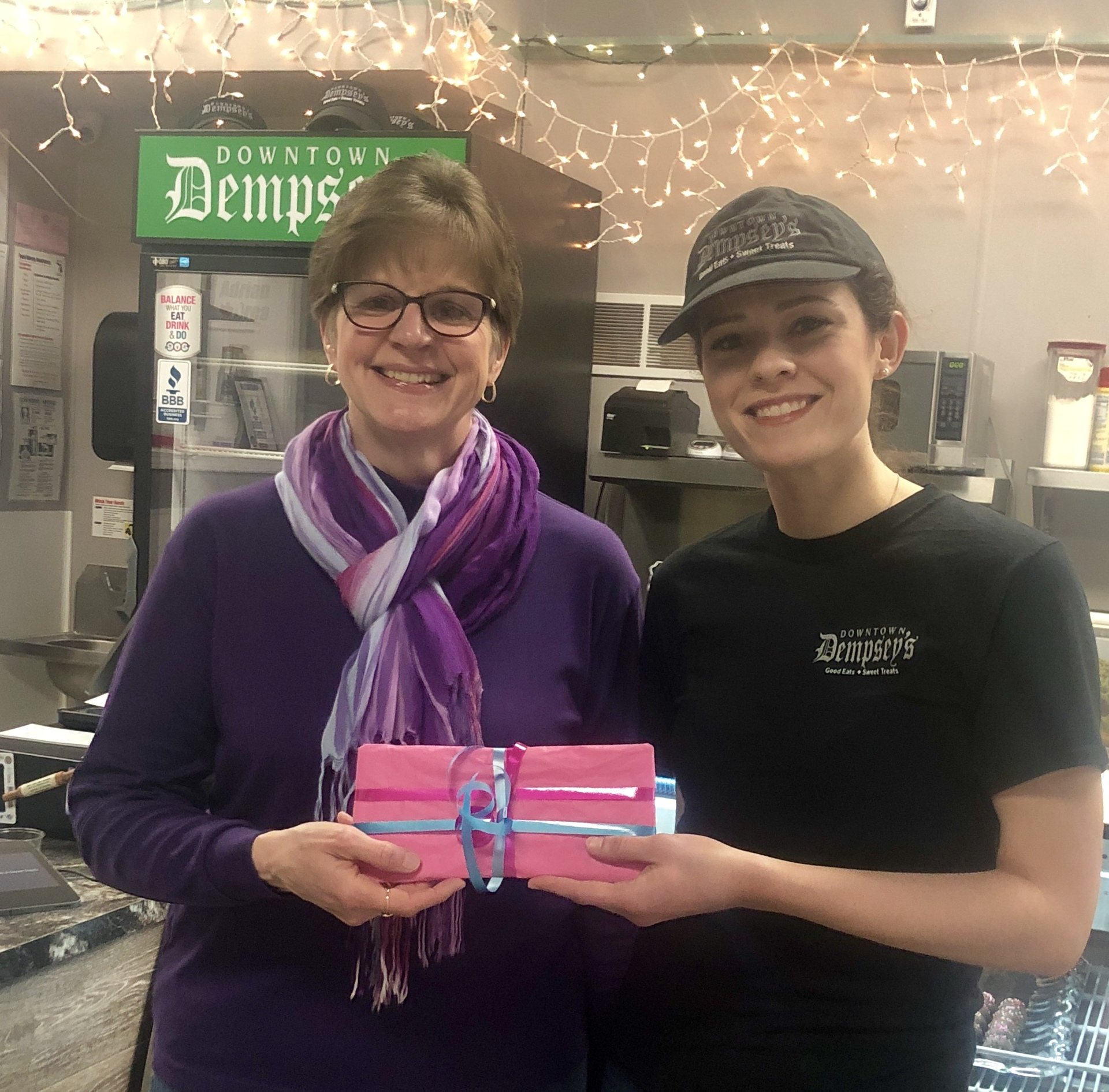 Lisa Marks won two tickets to a Croswell Opera House play  and dinner for two at Downtown Dempsey's. Just in time for Valentine's Day! How are going to treat your sweet this Valentine's Day? The Gallery of Shops also holds unique boutiques that have the perfect gift!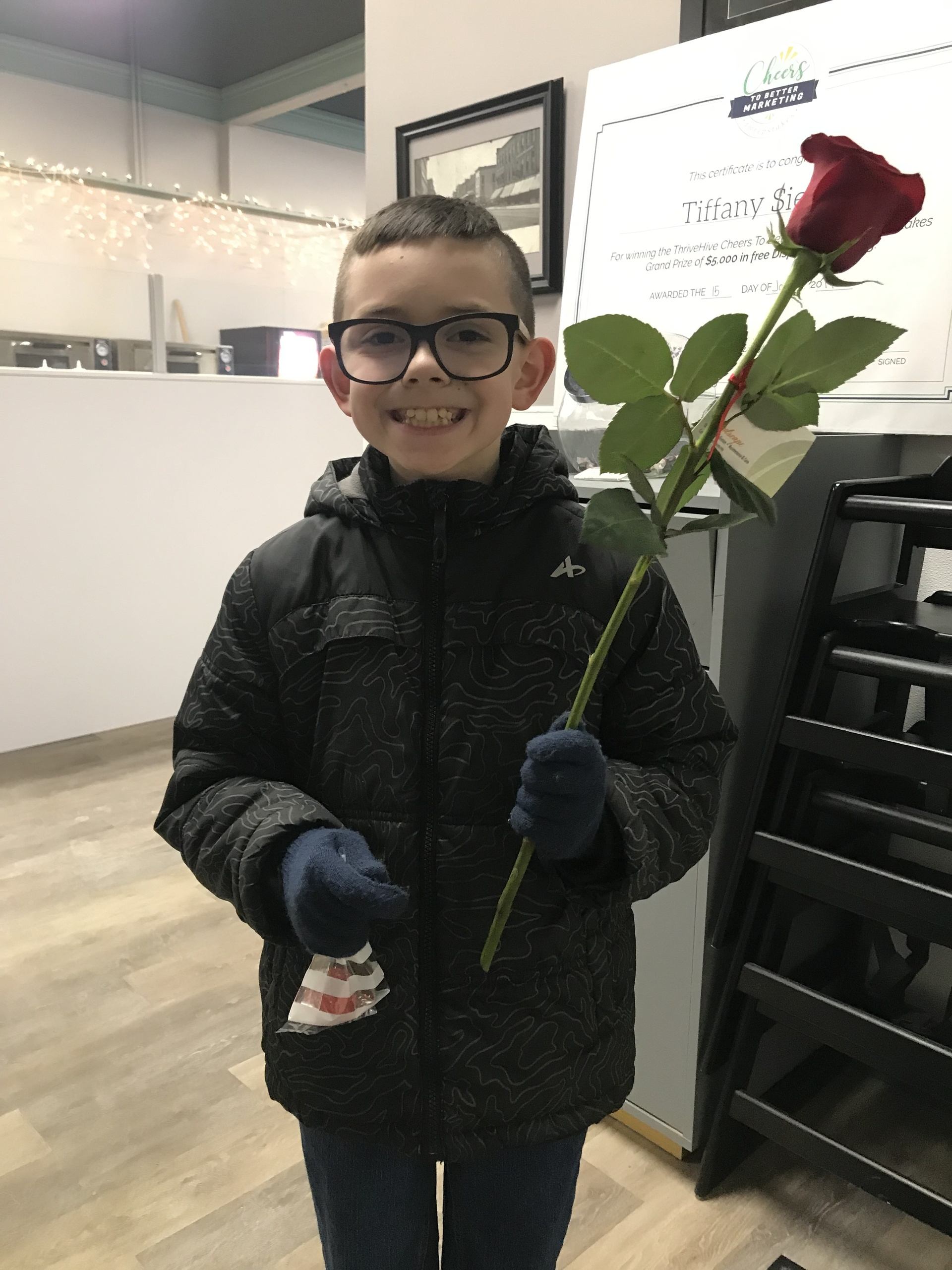 Downtown Dempsey's is having a pre-Valentine's Day sale! Rock your Valentine with a single rose from Sieler's Landscape & Design and two cake balls. Get them while supplies last!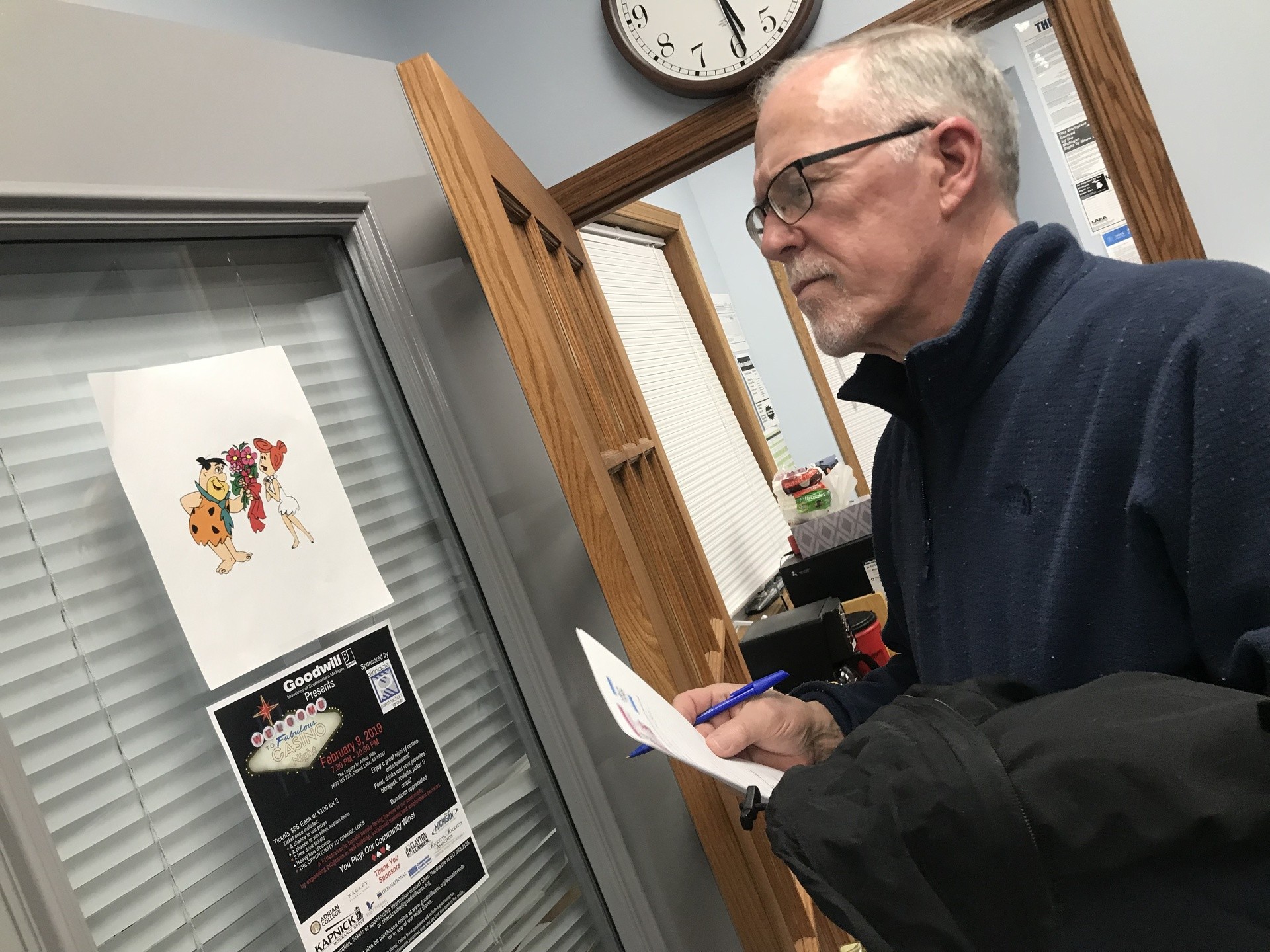 Dennis is playing the Gallery of Shops trivia game during the February Downtown Adrian's First Fridays. Each shop inside had a cartoon couple picture, name each one and turn in your card for a chance to win. Remember to watch for our next Downtown Adrian First Friday event info on the Facebook and Instagram pages.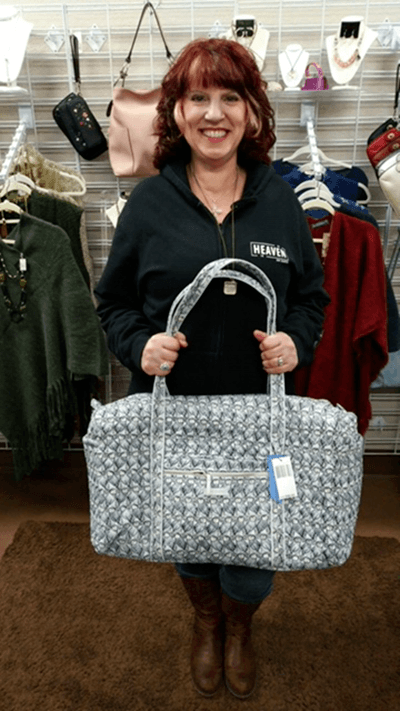 Hang Loose Boutique & Hair Salon held a contest to win a Vera Bradley bag.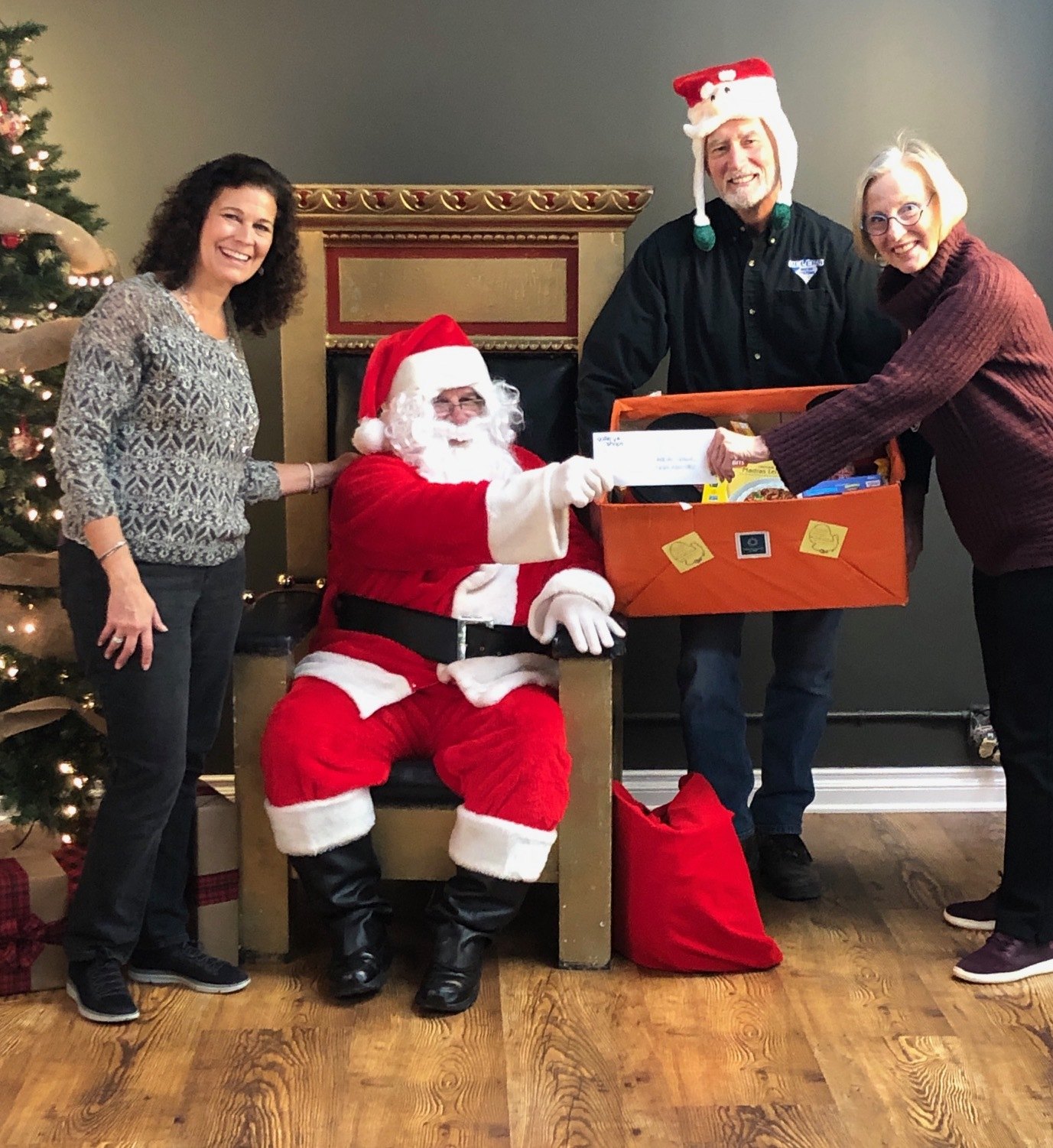 During the Downtown Adrian, MI First Friday event Santa Claus along with the owners of the Gallery of Shops, Les and Mary Sieler, presented Share the Warmth Lenawee with collected cash donations and much needed supplies.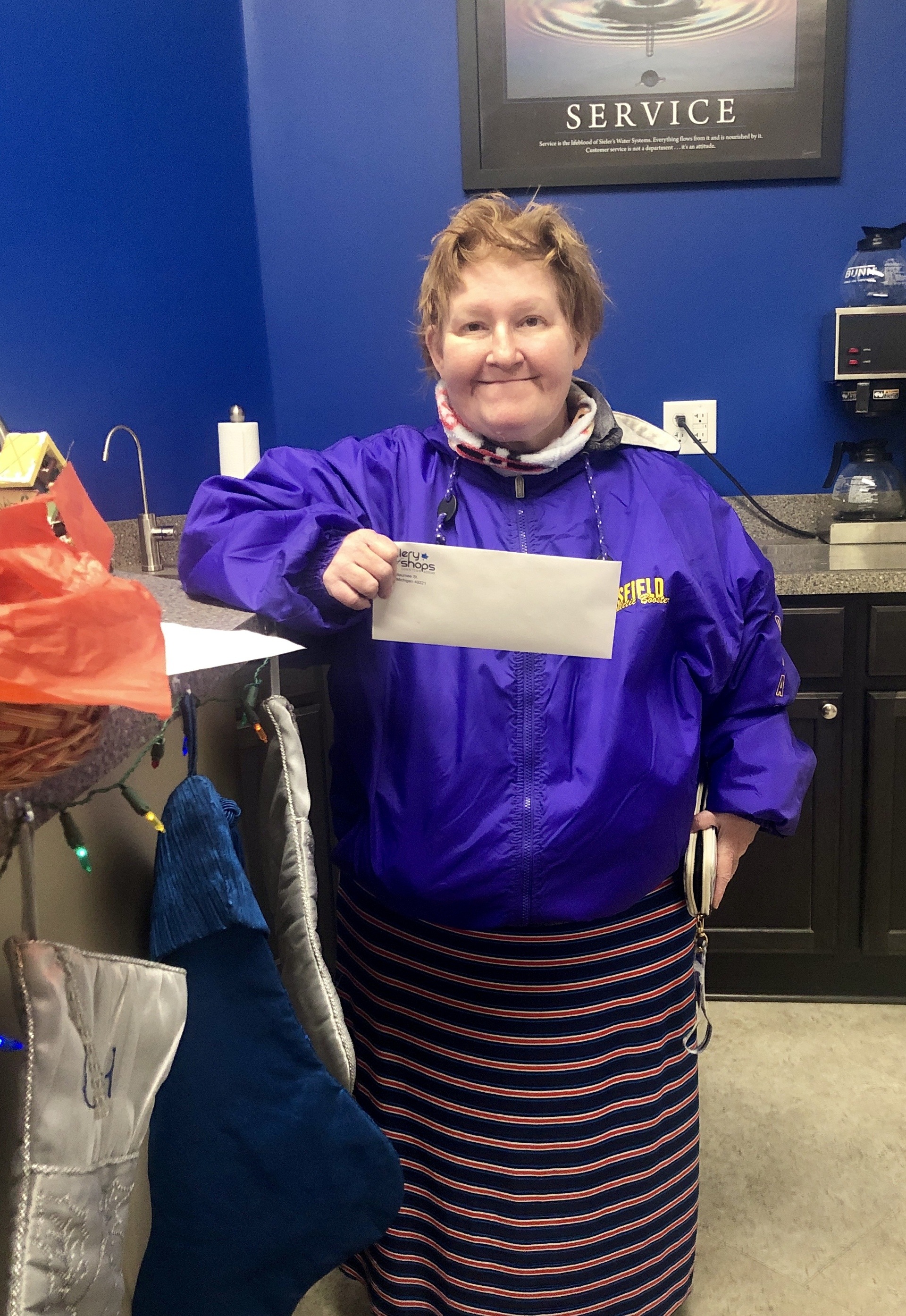 Sherrie was the winner of the Gallery of Shops Christmas Trivia crossword game! She won Christmas cash!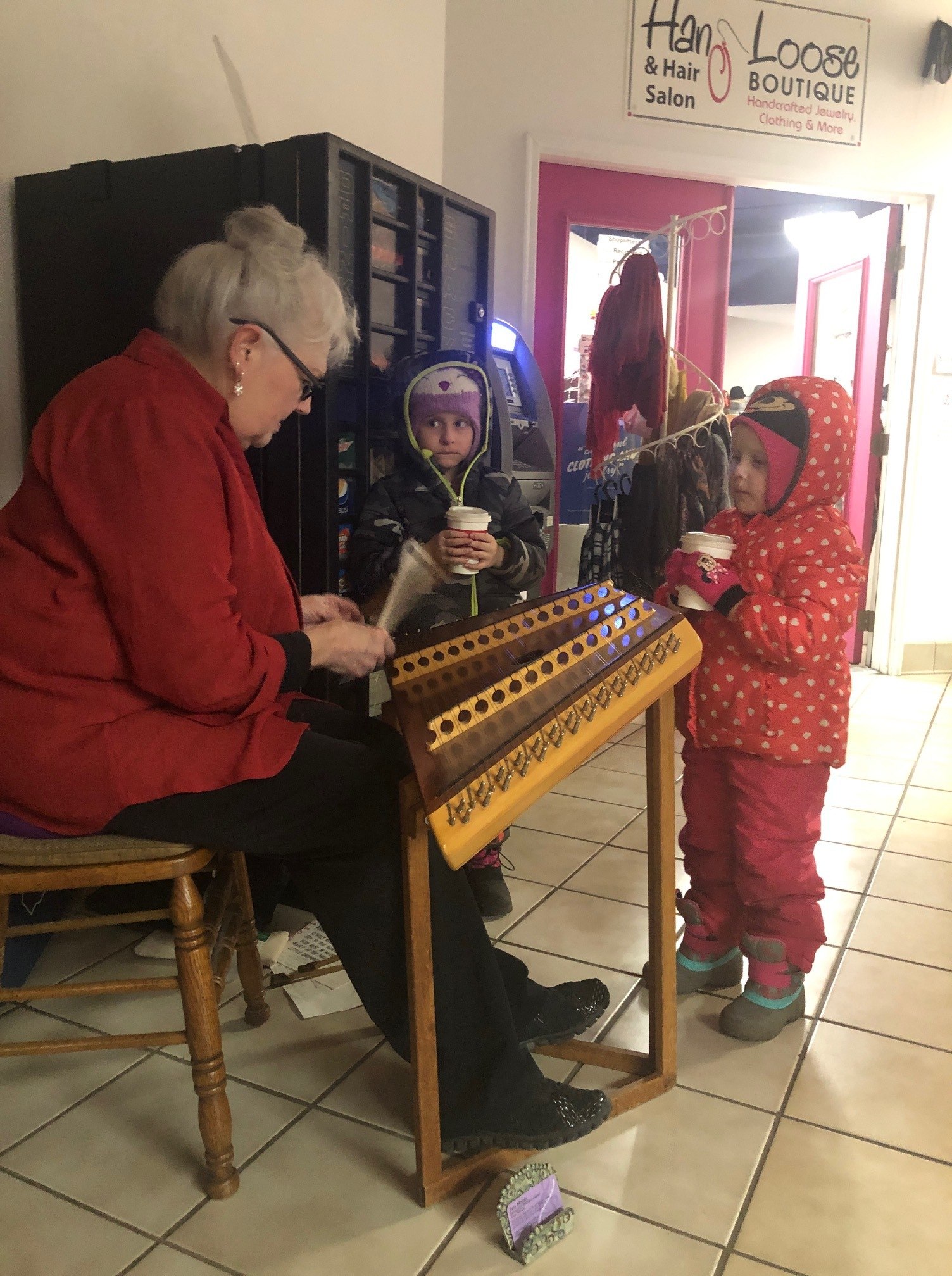 Guests were in awe of the dulcimer playing Christmas carols during the December Downtown Adrian, MI First Friday event.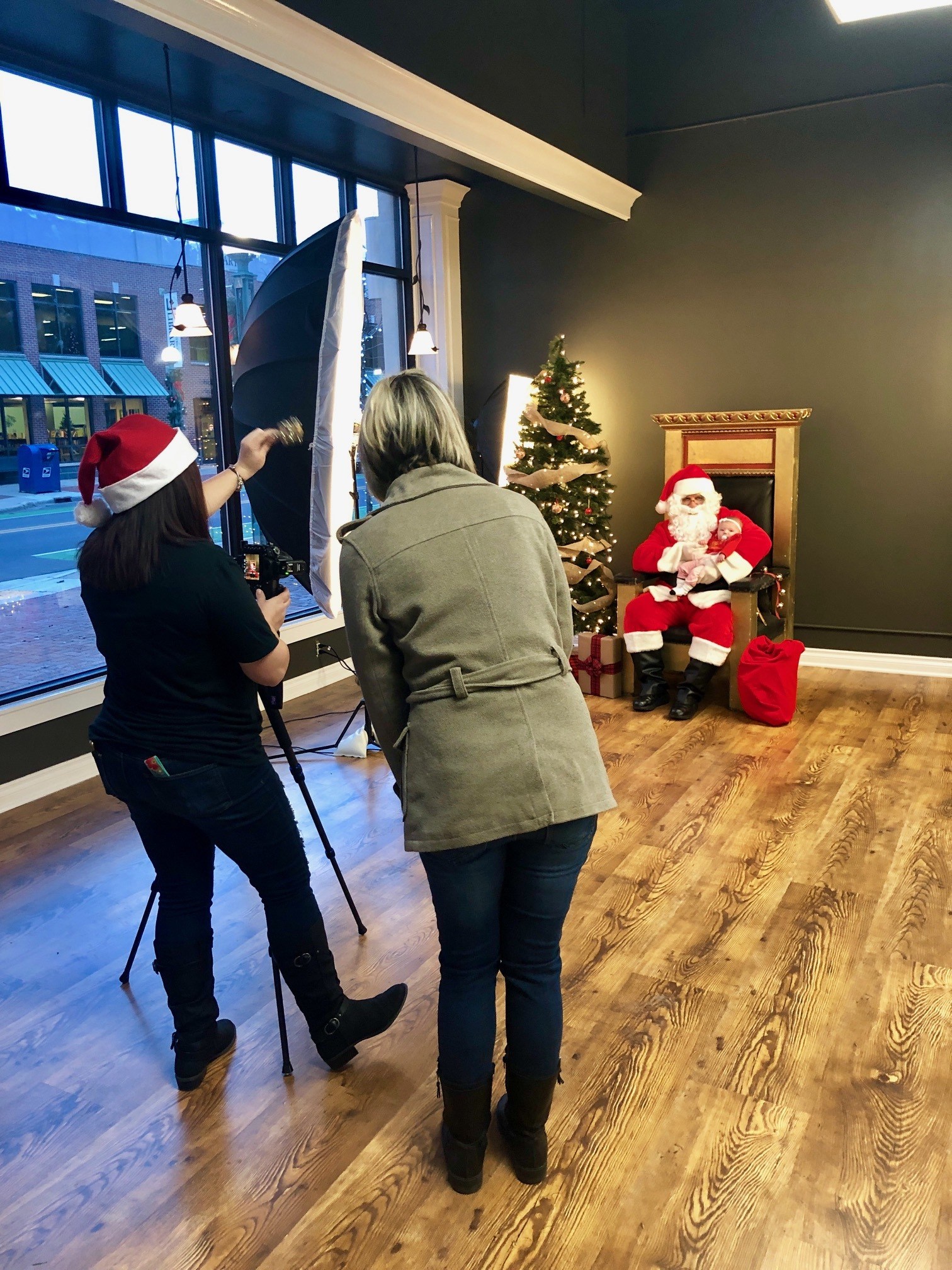 Crea8ive Clicks Photography offered free pictures with Santa Claus during the Downtown Adrian First Friday! Santa Claus was hosted by My Cousin Vinny's.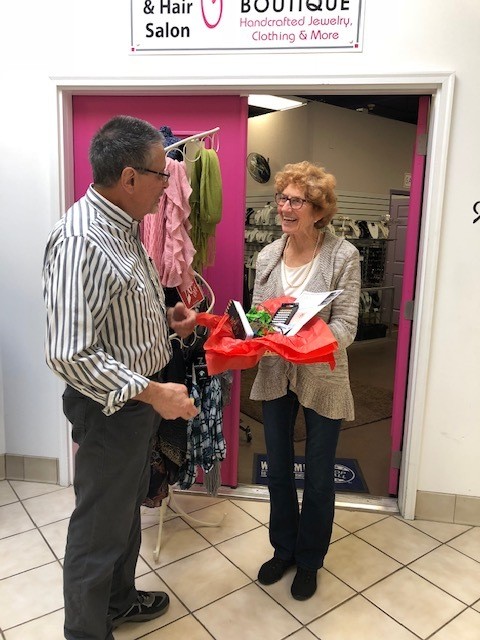 Congratulations to Caroloyn! She won the Adrian Symphony Orchestra tickets by playing the November First Friday game hosted by Hang Loose Salon & Boutique!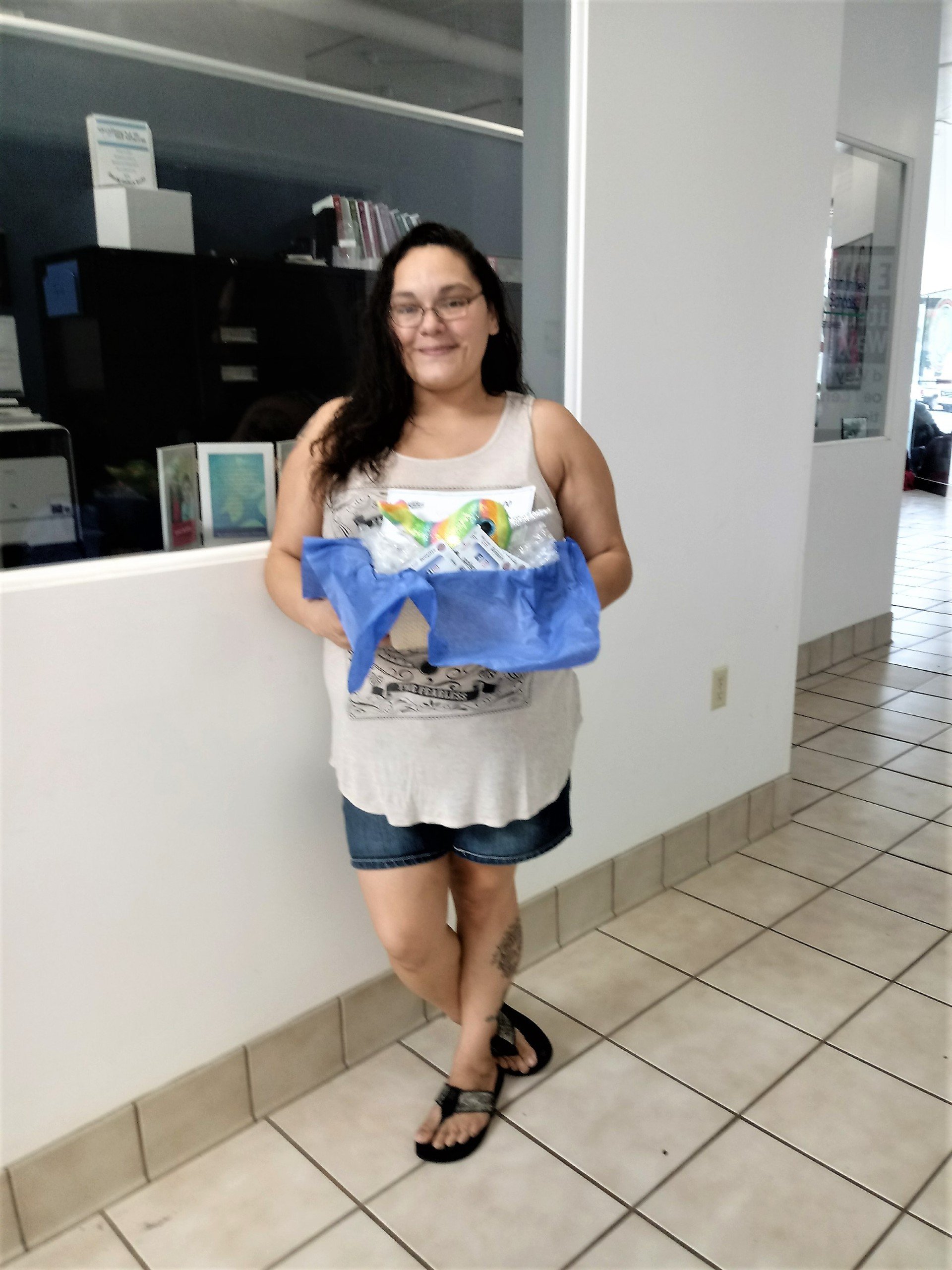 Amanda Martinez won the big prize to Splash Universe by playing our Michigan Trivia game during the October Downtown Adrian First Friday!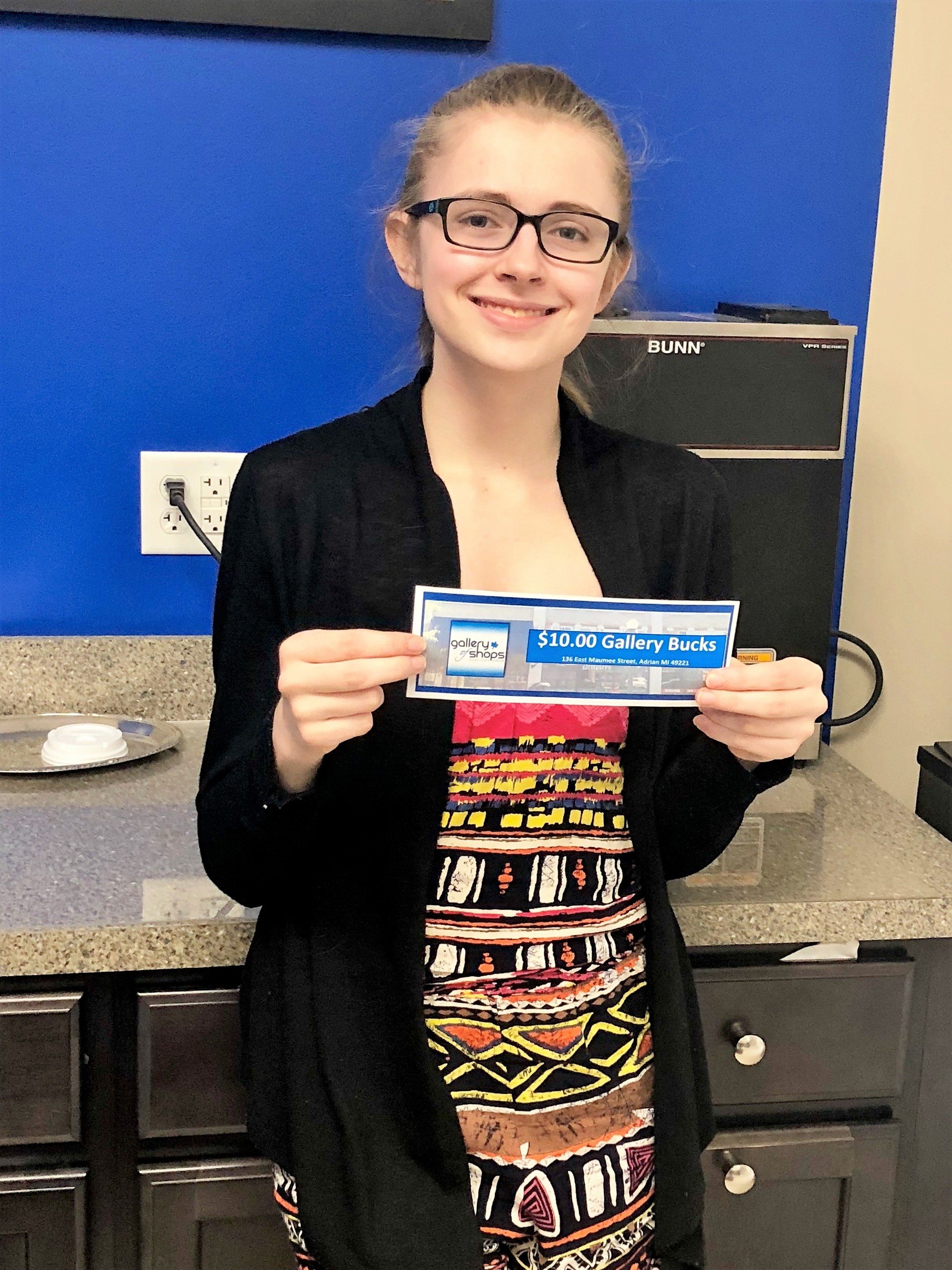 Congratulations to Michelle Siegel! She plays our games almost every month! Now she is going to spend her Gallery Bucks at Downtown Dempsey's!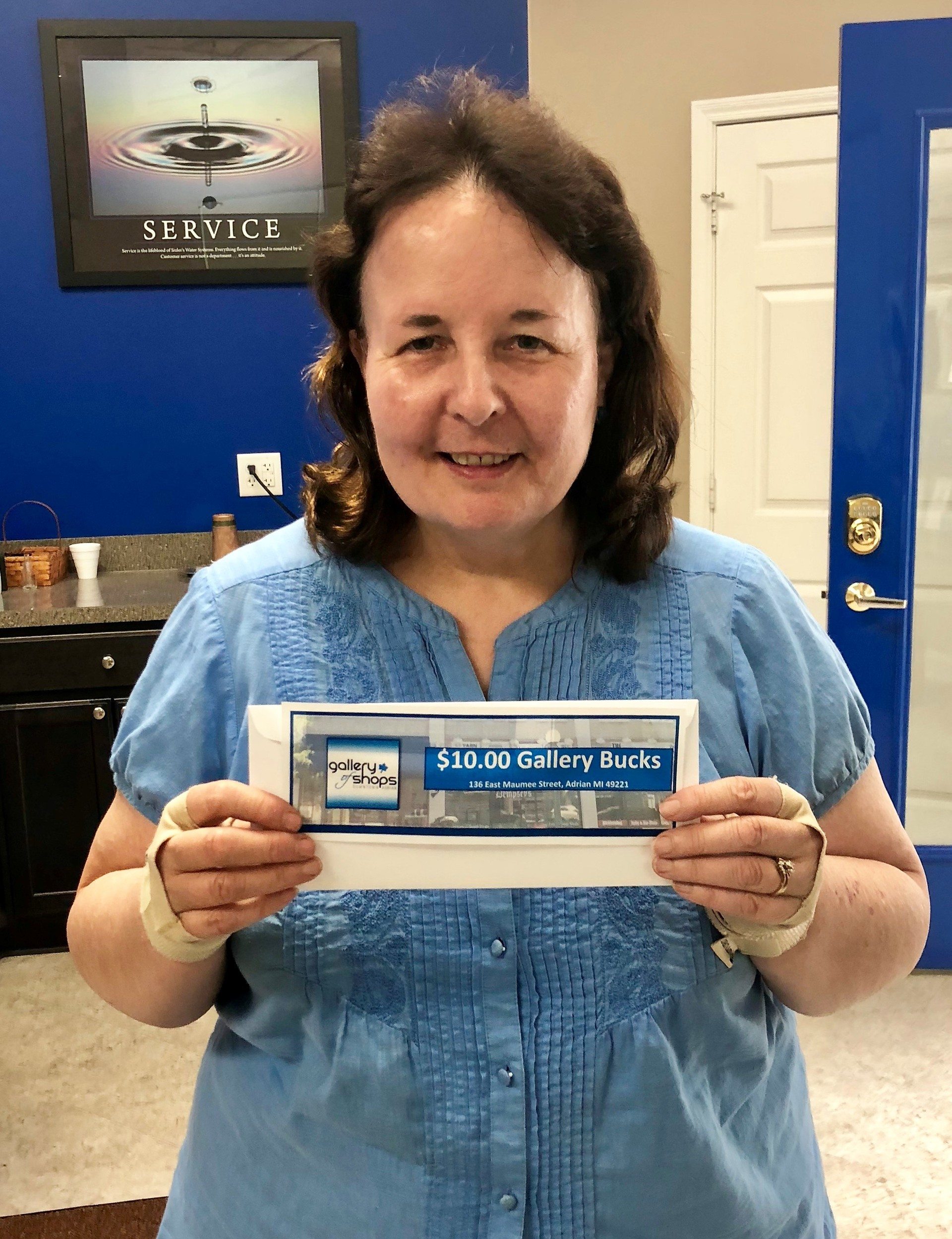 Ellen Comstock is our July Gallery Bucks Winner! Ellen used her Gallery Bucks at Hang Loose!